Rest Haven's Attending and On-Site Physicians
Medical Director - Dr. Herbert Rubright, Jr.

Dr. Rubright has been Rest Haven's on-site Medical Director since 1993. He has served as staff physician for Rest Haven for the past 32 years. He practiced Family Medicine in Schuylkill Haven from 1981 to 1993 and remained on active, courtesy, or affiliate staff at the Good Samaritan Medical center since 1981.
Dr. Rubright is married to Kass Rubright, LPN, and the father of Randy and Rachel.
---
Attending Geriatric Psychiatrist - Dr. Martin DeSantis, DO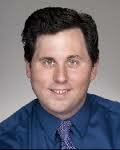 Dr. DeSantis is a graduate of Ursinus College and in 2006 graduated from Lake Erie College of Osteopathic Medicine. His internship was conducted at Memorial Hospital in York, PA; his psychiatry residency at the University of Medicine and Dentistry of New Jersey School of Osteopathic Medicine; and geriatric fellowship at UMDNJ's New Jersey Institute for Successful Aging.
After finishing his fellowship in 2010, Dr. DeSantis has been working at Reading Hospital, working on the inpatient geriatric psychiatry unit, within various local extended care facilities, and at the Reading Hospital Geriatric Center, where he established an outpatient geriatric psychiatry clinic and also swork on senior assessments.
---
Attending Physician - Dr. Manish Mishra, MD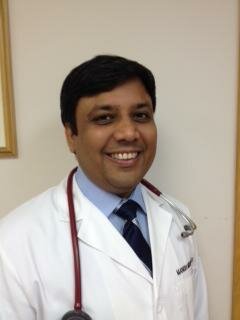 Dr. Mishra studied at the Rjendra Institute of Medical Sciences in Ranchi, India, from 1998 to 2003, followed by an intership. He was certified by the Educational Commission for Foreign Medical Graduates in 2007. Since then, he has had experience at Harbor Hospital and the United Doctors Medical Clinic, both in Baltimore. MD.
Currently, Dr. Mishra specializes in Family Medicine with experience at the Charleston Area Medical Center from 2009 to 2012. He was certified by the American Board of Family Medicine in June, 2012.
---
Attending Podiatrist - Dr. Kathleen Rickard, DPM
Dr. Rickard graduated from Wilkes University in 1992 with a Bachelor's of Science degree and graduated from Temple University of Podiatry four years later. She then spent her surgical residency at Crozier Keystone Health System for two years. She started her private practice in September of 1998 and began as the attending Podiatrst at Rest Haven in 2012.
---
Additional Attending Physicians to be added soon.